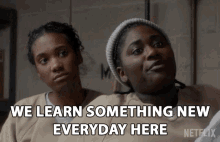 Fibonacci Time Zones are vertical lines based on the Fibonacci Sequence. These lines extend along the X axis (date axis) as a mechanism to forecast reversals based on elapsed time. A major low or high is often chosen as the starting point. Distances start relatively small and grow as the Fibonacci Sequence extends. Chartists can extend the Fibonacci Time Zones into the future to anticipate potential reversal points.
Hanapin mo ang start ng trend or ang low then ang high. Subjective ito so nasa iyo yung kung saan magsisimula.
Time-based ito so kahit san part ng chart kahit malayo sa candle as long as iisang day lang.
What it gives or try to give you are reversal points. Date kung saan possible magkaroon reversal points.
If you want to learn more about stock trading join our Facebook Group called Trader's Lounge. 
Our advocacy is sharing ideas, experiences and knowledge to traders for FREE. We offer free Technical Analysis, Fundamental Analysis and Market Psychology learning materials for free. 
We also have weekly lessons over there. We created different trading strategies like MAMA which made a lot of traders profitable. Other trading strategies include FISHBALL, PAPA, CALMA and more. We want to offer OFW's, Employees and all Filipino people a chance to learn without paying a cent. 
We also have a Youtube Channel wherein I myself discuss strategies and trading related topics. 
Come join us. Let us push free learning.