What is a gray area? Gray area is an area or situation in which it is difficult to judge what is right and what is wrong.
Sa MAMA strategy meron din na tina tawag na gray area.
Gray areas sa mama are areas kung saan you need to take a decision if hihintayin mo pa ba ang confirmation candle or not after mabreak ang alma.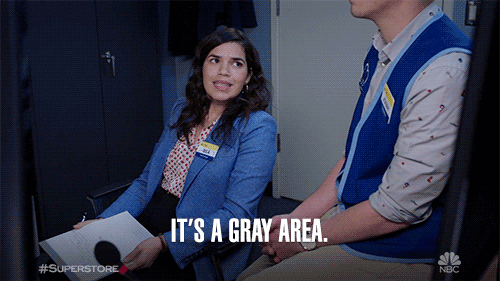 Let us take PX for example. Entry natin is day. If today to nangyare we would be using 1 hr since ang panget ng market and we treat everything as bounce. Lahat ng MAMA trades ngayon 1 hr timeframe ang gamitin ninyo sa pag exit. Since last December nangyare ang trade na to sa PX so 4hr ang exit natin that time.
Day ang entry, 4hr ang exit.
Notice the candle kung saan nabreak ang alma as support sa 4hr timeframe? That candle is what we cosider as gray area kasi two things pwede mo gawin diyan. Wait mo next candle or exit mo na. If wait mo next candle which is your confirmation candle by next candle exit ka na kasi below alma na. Nasa trader po ang desisyon sa gray areas.
Now, to help you sa pagdecide sa gray areas if cut mo pagbreak candle or wait mo confirmation candle dito na papasok lahat ng napag aralan ninyo sa Technical Analysis.
Mahabang topic ang gray areas na ito at ito ay introduction pa lang. Let me give you a glimpse. This was your entry.
Upon entry mo may nakita ka na parang Tweezer Top pattern. What is a tweezer top pattern?
A tweezer is a technical analysis pattern, commonly involving two candlesticks, that can signify either a market top or bottom. Tweezer patterns are reversal patterns and occur when two or more candlesticks touch the same bottom for a tweezer bottom pattern, or when two or more candlesticks touch the same top for a tweezer top pattern.
Upon seeing a tweezer top pattern that should help you sa gray area. Tweezer top is a sign na babagsak na ang price so you should choose to cut as soon as it the candle breaks alma instead na magwait ka pa confirmation.
Gray areas are not a decision factor sa pag buy or pag sell. Ang tanging purpose ng gray area is to decide kung e cut na ba or wait confirmation ng next candle upon breaking alma as support. Gray areas involve almost all technical analysis ranging from patterns, divergence, fibo, support an resistance, etc. If you were wonndering noon na sinabe ko maraming flaws ang ibang technical tools well dito na sila ngayon magkakasilbi.
This is an introduction. Mahabang topic to at iisa isahin ko sa inyo.
You see a lot of traders outside TL dissecting MAMA Strategy. We have a lot of strategies but yun lang kasi halos alam nila kaya they try to dissect it and find flaws. That is okay. Compared sa most traders ang strategy natin out sa public. It is a tested strategy. Mga ginagawa nilang test matagal na nagawa yan sa mga strategies natin. The amount of control we have over them is too big na without them realizing it. We make them talk about MAMA and even learn MAMA just to dissect it. They are watching our videos and reading our blogs. That alone is a fun thing to witness. If you are a part of out TL family then alam na ninyo dapat isagot sa kanila. Its APPLES!
I currently hold one stock which I plan to dispose later.
If you want to learn more about stock trading join our Facebook Group called Trader's Lounge. 
Our advocacy is sharing ideas, experiences and knowledge to traders for FREE. We offer free Technical Analysis, Fundamental Analysis and Market Psychology learning materials for free. 
We also have weekly lessons over there. We created different trading strategies like MAMA which made a lot of traders profitable. Other trading strategies include FISHBALL, PAPA, CALMA and more. We want to offer OFW's, Employees and all Filipino people a chance to learn without paying a cent. 
We also have a Youtube Channel wherein I myself discuss strategies and trading related topics. 
Come join us. Let us push free learning.