It's "until proven otherwise."
Alam ninyo yung presumption of innocence?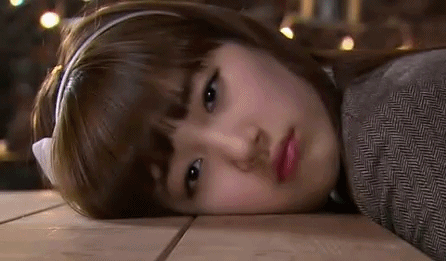 The presumption of innocence is the legal principle that one is considered innocent until proven guilty.
According to Talmud, "every man is innocent until proved guilty. Hence, the infliction of unusual rigours on the accused must be delayed until his innocence has been successfully challenged. Thus, in the early stages of the trial, arguments in his defence are as elaborate as with any other man on trial. Only when his guilt has become apparent were the solicitous provisions that had been made to protect defendants waived"
The same is true sa stock trading. We are still inside a crash until proven otherwise. We must treat all trades as bounce until proven otherwise.
Let me take you to one of my trades.

I was screening stocks. I normally screen stocks a lot. Mula A to Z and from Z to A. My default set-up is MAMA. Pinapalitanko nalang kapag may something interesting sa isang stock. If grabe ang bagsak papalit ako Fishball. If pwede eh day trade e lower ko timeframe at aalisin ibang indicators then ititira ko si alma. If pasok ky tita I will switch. If pasok sa calma I will also switch.

I saw JFC but hindi siya pasok sa MAMA unless mag early entry ka. I switched to day trade na strategy and saw na pwede siya.
I made my entry. This was a day trade so I'm ready to get out any time. If nabreak ang alma I'm out. If you wanna know how I do day trading read this blog DAY TRADING: A FIGHTING CHANCE and watch this video DAY TRADING 101.
Dito papasok yung "until proven otherwise."
It mean till some other fact comes by to prove the first theory wrong so till then the first theory is presumed to be The right theory or right approach.
This was a short-term trade until JFC proved me wrong.

If you are trading JFC at di ninyo alam how to exit then ayan na ang clue. Well, yan eh kung you will do it my way.
The same is true sa Market Crash. Let me show you.
Kunin natin ang period ng 2008 crash.
IF you look at that chart makikita mo na habang pabagsak ang market at may mga bounce na nangyayare. Marami nag akala na reversal na mga bounces na yun. I don't try and predict saan magrereverse ang market sa ngayon since I learned my lesson duringthose times. I treat everything as a bounce until proven otherwise.
How will you know if a trader has a good system versus a trader that gets lucky?
Well, if you see a trader who jumps in joy or who screams at excitement every time umangat ang stock niya that's a trader na walang system at umaasa sa luck. Sobrang dami niyan sa DITO na stock. Konting angat ng DITO they go out and celebrate. Well, mahigit 200 other stocks are out there. Iwasan ninyo mga ganyang traders kasi they are way too invested sa isang stock na any sign ng disagreement ay aatekihin kayo. HAHA! Tipong daig pa yung may ari ng company kung maka react.
I have been trading for a while now. It is not about gaining a lot or losing a little na for me. It is about nasunod ko ba system ko or not. If I gain 15% or more sa JFC or I lost 5% or more sa JFC does not matter na sakin. It's about nasunod ko ba ang system ko or hindi. I have no control saan pupunta si JFC or any other stock. I can only control my entry tsaka my exit.
I make blogs for my TL family. If you are an outsider medyu hindi mo kami maiintindihan. Like this guy.
He thought I was "bashing" JFC dahil siguro sa blog post ko noon about dangers ng fundamentals. He wants to be funny. He has no idea I traded JFC so jokes on him. Hehe
May bagong tip pala ako sa inyo sa youtube. I hope it helps. Click this DAY CHANGE to watch the video.